Bring your questions.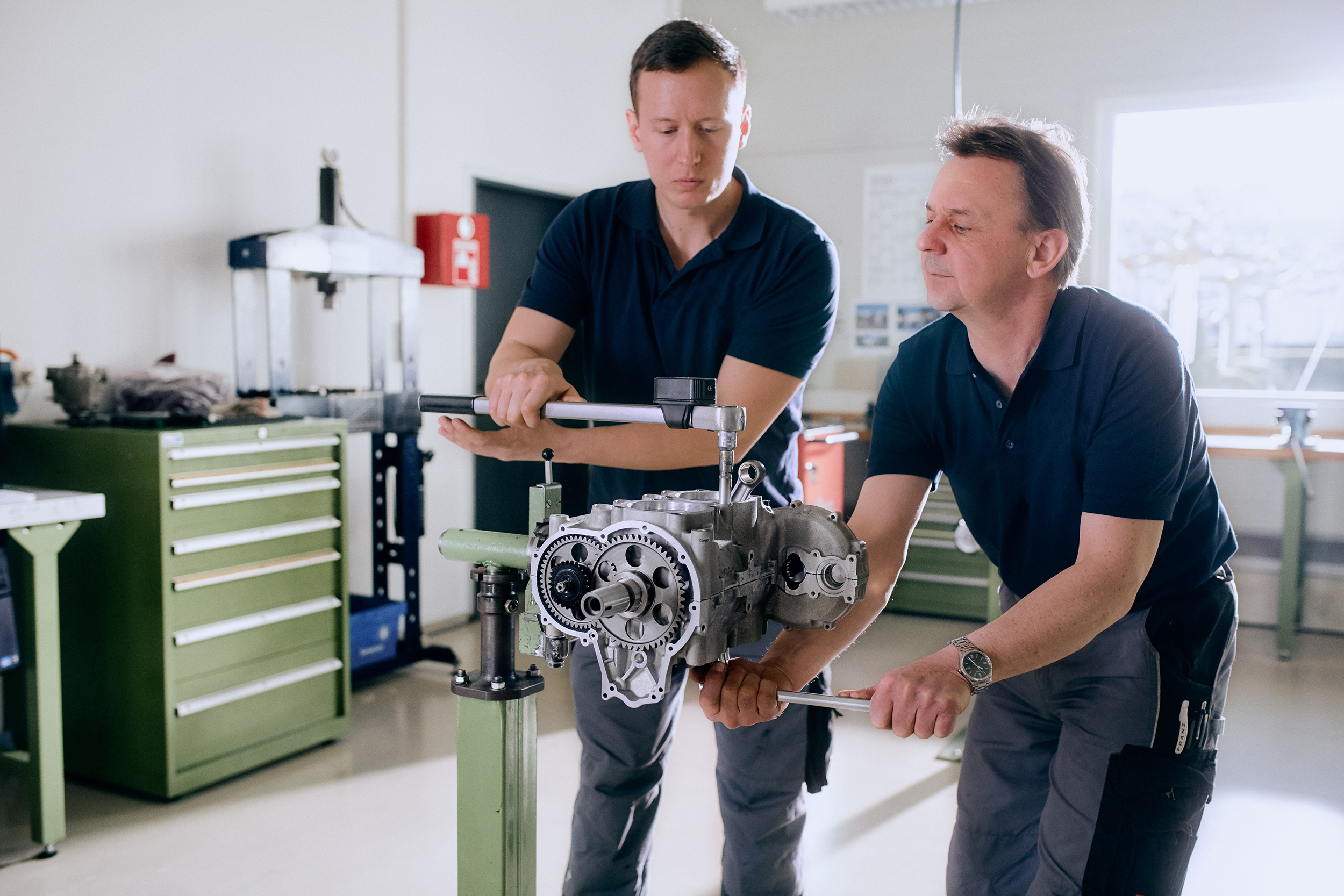 Bring your Questions.
We have instructors with answers.
Knowledge is safety. To give you the knowledge you need, we have created the independent Rotax Maintenance Training, iRMT, for short. This standardized training program connects the people who operate, service, or repair Rotax engines with the expertise and experience of those who develop and build these engines. To ensure you get the most out of our OEM-quality training units, we enhance learning experiences with virtual reality, augmented reality, and 3D digital twins.
Curious about training available near you?
We have the training experience.
We have structured and designed iRMT units to share knowledge at the level of need, from basics to overhauls. As someone who operates a Rotax engine, you might want to familiarize yourself with your engine, optimize engine usage, or handle basic maintenance to save cost. With iRMT, you learn in the exact same knowledge environment as the qualified and certified technical staff that serves you and the technology at the core of your flying experience. iRMT course materials are consistent and up to date across all training levels.
We bring you peace of mind.
We want you to know who to trust with your engine. The iRMT standardized training and certification scheme allows you to identify staff qualified to work on your engine. Moreover, you enjoy the same high level of up-to-date knowledge, skills, and experience at all certified service and repair centers in our global support network. Certified service and repair centers use the iRMT to upskill and update their personnel continuously. Certified technical staff attend refreshers, keep up to date with service letters, and even train on Rotax engines ahead of launch.
We offer iRMT courses through Rotax authorized distributors and authorized training organizations approved by BRP-Rotax. Course units are available to you in various languages and at locations across the world.
1. Familiarization course
Target audience: Pilots, homebuilders, managers, and owners
Content: Basic knowledge of Rotax Aircraft engines and information on the different systems, engine operation and maintenance requirements.
2. Service course
Target audience: Owners and technicians
Content: Most popular for most technicians needs, covering serivce and inspection to the 100 hour or annual level.
3. Maintenance course
Target audience: Flying schools, OEMs, and FBOs should have technicians at this level.
Content: Technicians learn to handle maintenance-level issues and replace components.
4. Heavy maintenance course
Target audience: Maintenance personnel
Content: A deep dive for experienced maintenance staff, covering topics, from hands-on tear down to inspection to re-assembly of components.
5. Overhaul course
Target audience: This course with facility and training-level requirements is invite-only
Content: The experts course for deepen the knowledge required to overhaul Rotax engines and its components.