Service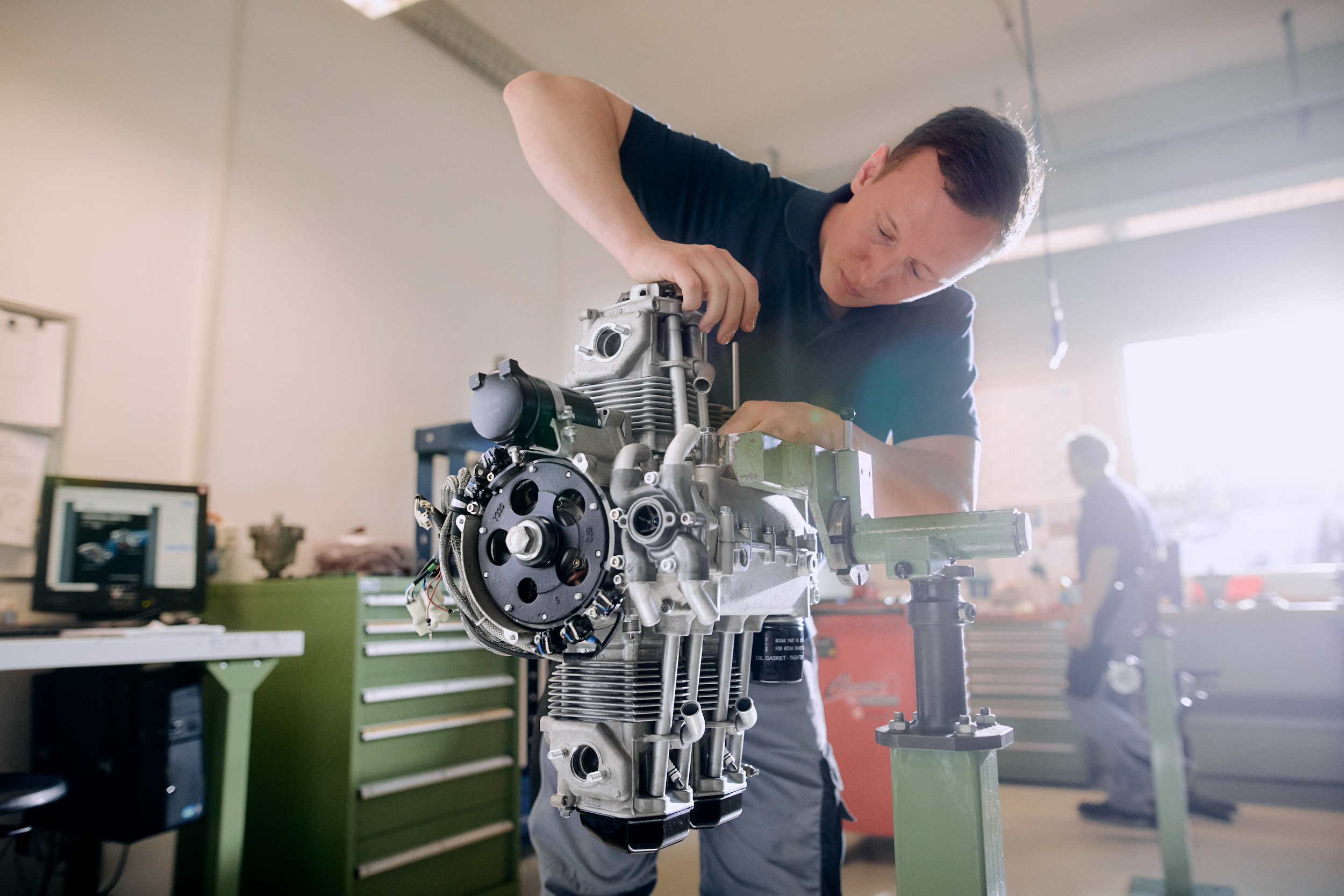 Service
Comprehensive technical service

Repair

Heavy maintenance
Overhaul
Supplying original certificated (EASA FORM 1) or non-certificated ROTAX® spare parts.
---
When ordering, you should always specify catalog number of chosen part from Illustrated Parts Catalogue. It will help us to provide the best matching of parts to your engine. On all enquiries or spare part order, please always indicate engine serial number, as the manufacturer makes modifications to engine for further development.
The engine serial number is located on the top of the ignition housing on 912/914 engines and on the top of the crankcase, behind the propeller gearbox for 912iS/915iS engines. See picture below.
---
Our Service Centers
---
Poland
J&J Team
Dealer Aerospool, service Ellipse Spirit, Direct Fly and Manufaktura Lotnicza.
Szybowników 28
64-100 Leszno
HENOR
Service of two-stroke engines
Powodowo 1
64-200 Wolsztyn
Aeroprakt Polska
Dealer and service Aeroprakt
Aeroprakt 2
34-122 Gierałtowiczki
Bartolini Air Maintenance
Dealer and service Tecnam
Tymienieckiego 22/24
90-349 Lodz
Salamon Airvraft Service
Aircraft service
GEBI - Sławomir Regulski
Aircraft service
Sierakowo 79
06-300 Przasnysz
Lithuania
Baltic Aircraft
Aircraft and engine service
Justiniskiu str. 62A-207
05239 Vilnius
Latvia
AVServ-Engineering
Aircraft and engine service
Аirfield "ADAZI"
Lidlauks, Adazi NovadsLV-2164 Eimuri
Estonia
Estonian Aviation Academy
Aircraft and engine service
Lennu 40, Reola küla
EE-617 07 Tartu