iRMT Training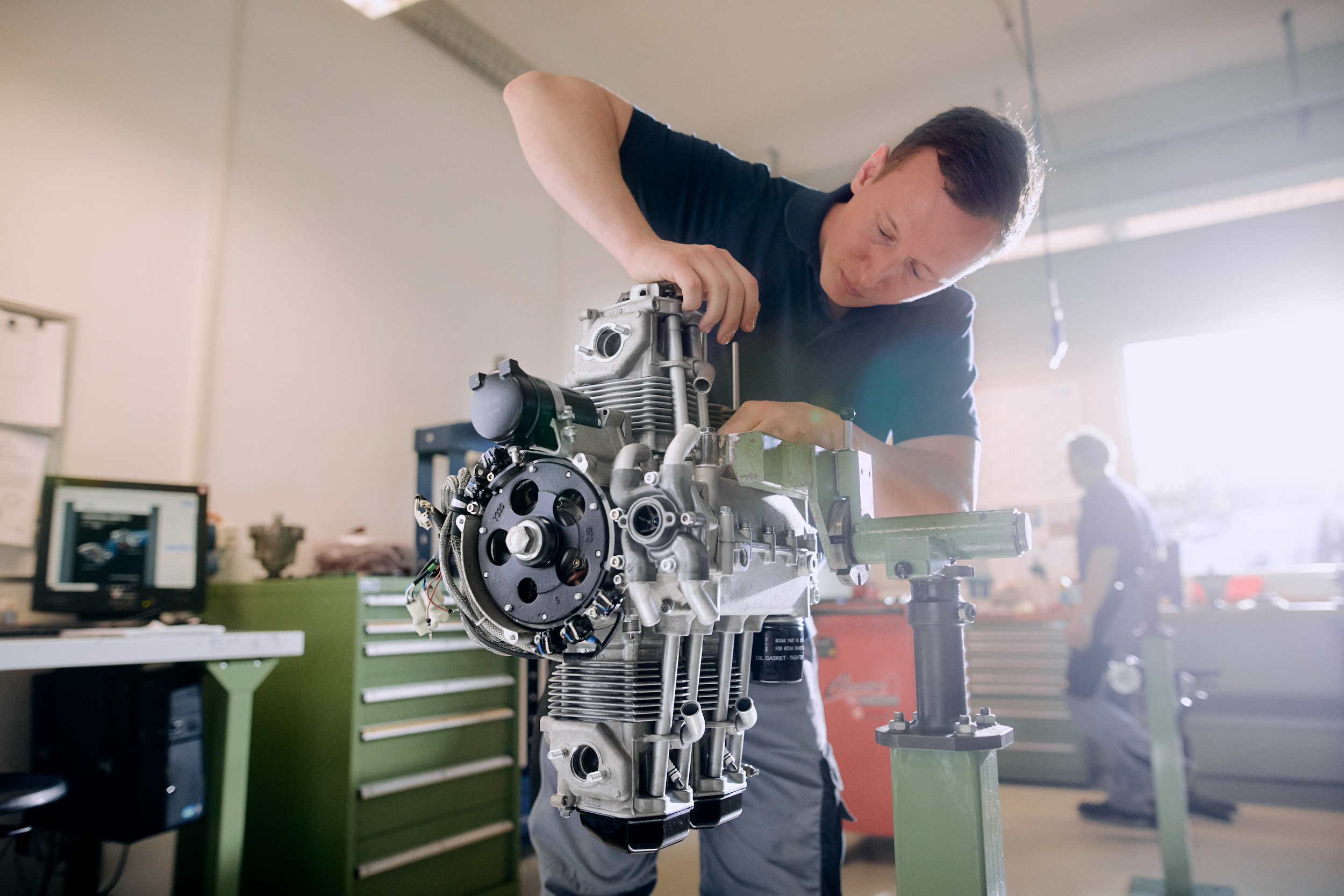 Our Training
The Rotax iRMT training program was created by the need for a standard training program specific for Rotax Aircraft Engines that is consistent throughout their distribution network. The structure and contents of the training program was published by BRP-Rotax in 2016 in Service Letter SL-912-019/914-017/912i-008/2ST-011 entitled Globally Standardized iRMT Training Program. The document can be downloaded from www.flyrotax.com or request a copy by sending an email to info@cometaviationsupplies.co.za.
The training program is specific to Rotax Aircraft Engines only, and the organizations providing the training do not issue any ratings. This is done by the relevant regulatory authorities. The iRMT program is however approved by BRP-Rotax as the manufacturer of Rotax Aircraft Engines.
For more information regarding the different iRMT training levels, visit https://live.rotax.fredmansky....
---
Training Facilities
Niren Chotoki of Comet Aviation Supplies is the designated iRMT instructor for Southern Africa. He has over 20 years of experience with Rotax Aircraft Engines and has had extensive training at the Rotax factory in Austria and in the USA.
Enquiries can be sent to irmt@cometaviationsupplies.co.za
---
*Please note that there's a 24 month validity for each iRMT rating, at which time a renewal class will need to be attended that will just cover any changes and developments in the period. iRMT persons will also have to show activity in this period, failing which they will need to attend a full class again to keep their iRMT rating.
*It's also important to note that the iRMT program does not train people to become mechanics or engineers, this experience is necessary before attending any of the classes. The purpose of the program is to train mechanics and engineers about carrying out maintenance and repairs, as well as the use of special tooling on Rotax Aircraft Engines specifically.