BLOG: EAA Airventure Shatters All Records and Extends a Warm Welcome to the Rotax 916iS/c.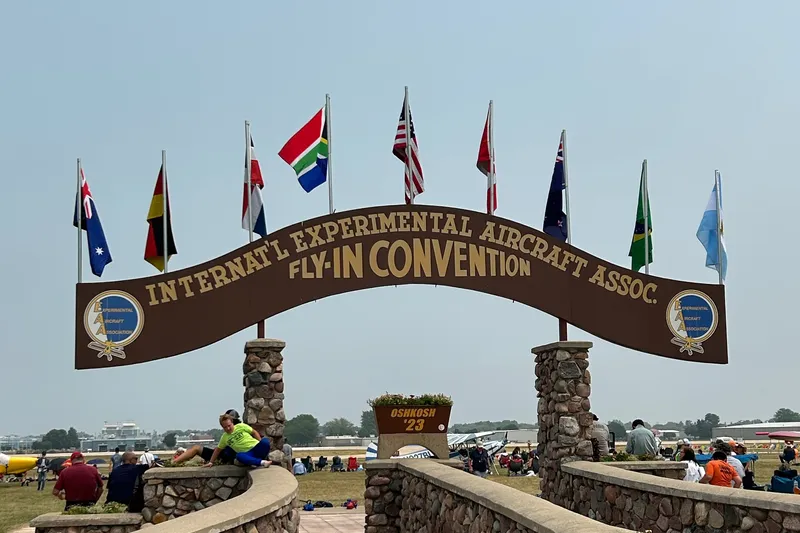 9. srpna 2023
A year of remarkable achievements – and for those who had the privilege of attending in person, the air was thick with that palpable sense of greatness. The EAA Airventure in Oshkosh stands in a league of its own. With over 10,000 aircraft, 5,500 dedicated volunteers, more than 1,400 enriching workshops, and an astounding influx of nearly 700,000 enthusiasts, this year's event has transcended all previous boundaries. From the delightful KidsVenture tailored to the young, to cutting-edge aviation technologies that ignite the passions of seasoned aviation experts, this event caters to every soul: the heart-stopping airshows and STOL exhibitions, the captivating museums, theaters, career fairs, and the endless array of diversions. Beyond mere entertainment, the event resonates with the overarching goal of fostering our aviation community, making initiatives like EAA WomenVenture particularly shine this year. The collective success of the event brings joy to the 848 international exhibitors who participated.

Rotax 916iS/c proves its concept.
Merely four months after the unveiling of the Rotax 916iS/c in Lakeland, Florida, the Airventure in Oshkosh became host to installations and showcases. Distinguished aircraft manufacturers proudly present their pioneering design-ins, featuring renowned names such as CubCrafters, Kitfox, and Sling. The positive feedback from original equipment manufacturers (OEMs) and the progress made in the projects amplify the eagerness for the moment when the initial aircraft will transition into the hands of the pilots. Stay tuned: This year, we can expect an array of fresh, innovative applications of the 916iS/c.
Rotax engines everywhere. Tecnam's P-Mentor Embarks on its US Market Journey.
For anyone setting foot at the EAA Airventure, the influence of Rotax is undeniable: Elexir, ELA Aviation, Magni Gyro, JMB, Shark Aviation, and many others once again demonstrate this year the wide range of applications for Rotax engines. As progress is an unceasing journey, we are consistently excited by the launch of new products by our OEMs. This year, the spotlight is on Tecnam's P-Mentor, an aircraft tailored for flight schools and endowed with C23 certification for both VFR and IFR training. Its propulsion, of course, the Rotax 912iS/c. A truly exceptional aircraft. Our heartfelt congratulations extend to Tecnam for this achievement.