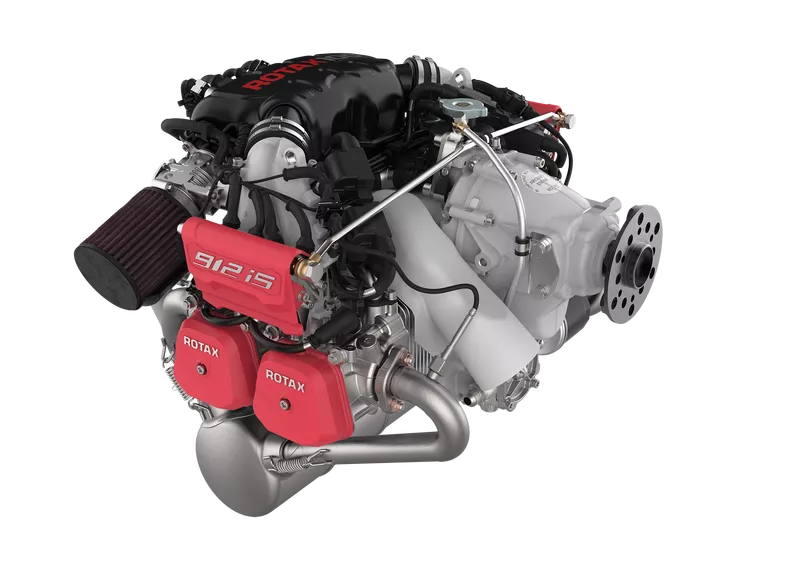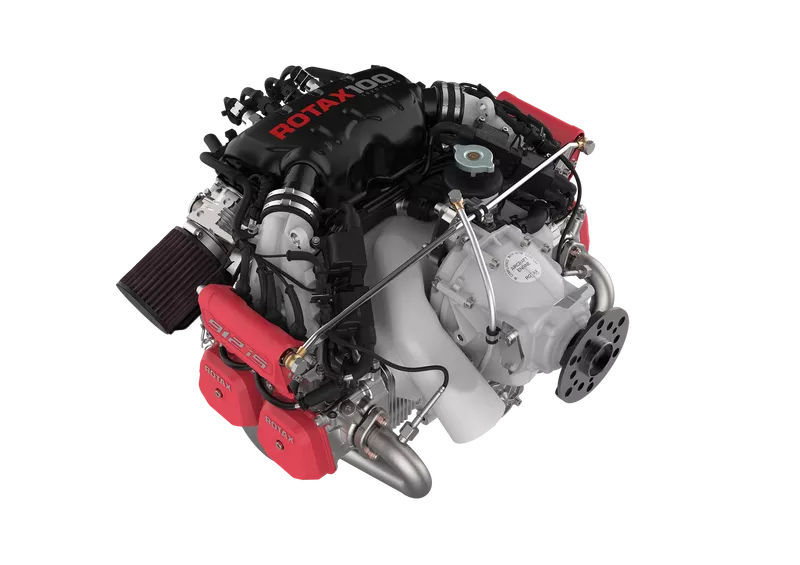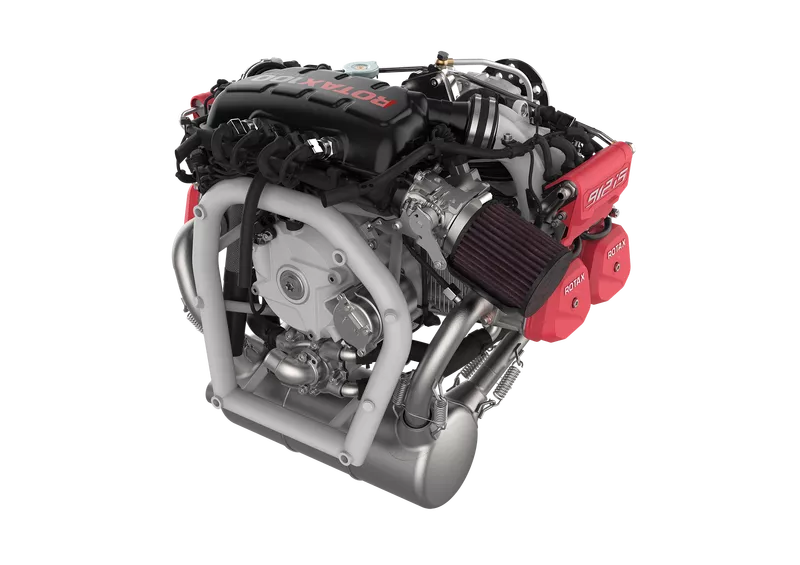 912 iS Sport Limited Edition
100 HP
A highlight for private pilots and enthusiasts, this limited-edition design of our popular Rotax 912 iS Sport aircraft engine comes with a unique service and warranty package.
A numbered limited-edition engine in a unique color design with a personal certificate
100 and 200-hour maintenance kits
R.E.S.T. extended warranty protection up to TBO (only if allowed under applicable law)
A merchandise voucher
Four-stroke piston engine with four liquid and air-cooled cylinders
Redundant electronic fuel injection and ignition, eco mode
EMS and propeller speed reduction gearbox
Dry sump forced lubrication with separate oil tank, automatic adjustment by hydraulic valve tappets
Electric starter
Air intake system
TBO 2,000 hrs
---
---
Engine configurator
Set up your individual rotax engine with our engine configurator. Set up your individual rotax engine.
Launch configurator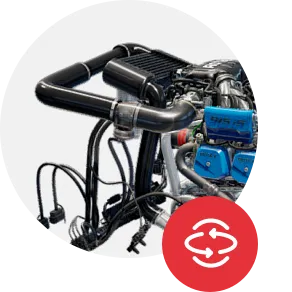 ---
Engine Data
| | | |
| --- | --- | --- |
| WEIGHT | kg | lb |
| Engine with propeller speed reduction gearbox i = 2,43 with overload clutch | 63.6 | 140.2 |
| Exhaust system | 4.8 | 10.5 |
| Engine suspension frame | 2.0 | 4.4 |
| External alternator | 3.0 | 6.6 |
| Air guide hood | 0.4 | 0.8 |
| Fuel pumps assy | 1.6 | 3.5 |
| | | |
| --- | --- | --- |
| PERFORMANCE | | |
| 73.5 kW | 100 hp | 5800 1/min |
| **72.0 kW | 98 hp | 5500 1/min |
| 68.0 kW | 92.5 hp | 5000 1/min |
| | | |
| --- | --- | --- |
| TORQUE | | |
| 121 Nm | 89 ft. lb. | 5800 1/min |
| 125 Nm | 92 ft. lb. | 5500 1/min |
| ***132 Nm | 97 ft. lb. | 5000 1/min |
| | |
| --- | --- |
| DISPLACEMENT | |
| 1352 cm³ | 82.6 cu in |
FUEL*
min. MON 85 RON 95 min. AKI 91
* leaded, unleaded, AVGAS 100LL, Ethanol 10
** max. continuous power at 5500 1/min
*** MOGAS, no hydraulic governor
---
You may be interested in