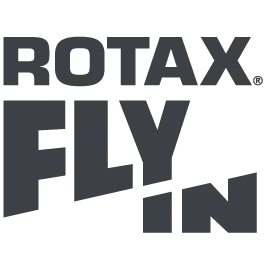 25. November
– 25. November 2023
Goiânia, SBNV, Brazil (certified)
The Rotax Fly-In World Tour touches South American air and soil for the very first time. A reason to celebrate a first that will lead to many more events and memories. Enjoy activities – entertaining and fun – with like-minded people.
When: 25. November 2023 - 25. November 2023
Where: Goiânia, SBNV, Brazil (certified)
Entry Fee: 60 Reais (First 200 registrations are free of charge)
Event activities:

Test flights with Rotax aircraft engines (registration on site only)
Keynote speakers
Airshow with Rotax-powered aircraft
The airshow will have an announcer or live band (TBD)
Demonstration area with aircraft manufacturers, and vendors (manufacturers include Texas Aircraft/Inpaer, Tecnam, Montaer, FITS Aero among others)
Evening BBQ with music (Live Band/DJ)
And more.
Keynote speakers:
10-15 Minute presentations from multiple vendors about their aircraft/products.
Tecnam – Guilherme Azevedo
Montaer – Bruno Oliveira
Inpaer – Mauricy Spindola
Flyfox – Wander Azevedo
FITS – Klezio Marinho
Info sections:

02:00 PM – Rotax product presentation
03:00 PM – Rotax iS installation
Hotel recommendations:
San Marino Suites, R. 5, 1090 - St. Oeste, Goiânia - GO, 74115-060 / Phone: (62) 3250-4600
Castelo Inn, Av. Castelo Branco, 1713 - St. Coimbra, Goiânia - GO, 74530-010 / Phone: (62) 3226-4400
Holiday Inn, Rua 22, R. 23, Quadra E-09, Lotes 13 -71-73, Goiânia - GO, 74120-130 / Phone: (62) 3414-9600
Taxi:
Uber & 99cab